Alaska News
Tens of thousands of people marched to the U.S. Capitol on Saturday, carrying signs with slogans such as "Obamacare makes me sick" as they protested the president's health care plan and what they claim is out-of-control spending.

Former State Democratic Leader Ethan Berkowitz announced his candidacy for Governor Monday, officially submitting his letter of intent to run with the Alaska Public Offices Commission.
U.S. Sen. Mark Begich announced today that the City of Emmonak will receive a $3.2 million loan and a $1.4 million grant from the American Recovery and Reinvestment Act (ARRA) to construct a new landfill.
By David Wade York
It was a cool morning on a fall day in September. As I woke up on my cot, I could smell the smoke lingering on my clothing.
By Fannie Bates
How would you like to be told that you could go fishing, but you couldn't use bait? What if you were an Eskimo or other Native American whose family is depending on fish to get through the winter?
Crews from Aids to Navigation Team Kodiak and Air Station Kodiak responded to a grounded fishing vessel taking on water on Nymens Peninsula in Womens Bay adjacent to the Coast Guard Base in Kodiak Tuesday.
U.S. Secretary of Commerce Gary Locke today approved a plan to prohibit the expansion of commercial fishing in federal Arctic waters until researchers gather sufficient information on fish and the Arctic marine environment to prevent adverse impacts of commercial harvesting activity on the ecosystem.
NOAA ships and scientists have returned to Alaska's Kachemak Bay to kick off year two of Hydropalooza - a NOAA-led project to develop the most detailed seafloor and coastline maps ever generated of the area.

The Coast Guard in cooperation with several scientific agencies and the International Ice Patrol deployed an ocean drifting buoy in the Arctic Ocean north of the Bering Sea for the very first time Wednesday.
State of Alaska press release
Bob Gill had to look twice at his computer the other day. The two birds he was tracking in Alaska via Google Earth had veered off the lower right corner of the computer screen.

Lesil McGuire (the wife of convicted criminal Tom Anderson - convicted for bribery) signed a contractual agreement with one of Alaska's largest companies who agreed to pay her $10,500 for assisting them in securing seven million dollars in appropriations.
By KC Dochtermann
"In January 2007 I quietly contacted Governor Palin's husband, Todd Palin, requesting that Governor Palin and former Attorney General Talis Colberg shield me under the provisions of the Alaska Whistleblower's Act. I spoke with Mr. Palin on the phone, as well as via email."
•
Secretary Chu Announces Funding for Clean Energy Projects on Tribal Lands and Alaska Villages
•
NOAA Researchers: Blue Whales Re-estabishing Former Migration Patterns
•
Fishery Councils Coordinate March to Catch Share Systems
•
Senator Mark Begich Opposed to Missile Defense Cuts
•
Eight Months and Counting...Palin again delays release of public records
•
Sen. Begich Helps Secure Millions in Public Safety Grants for Alaska
•
Drift River Terminal to suspend operations
•
Yet Another Ethics Complaint Filed Against Sarah Palin
•
Poe Opposes WAR with Rural Alaska
•
Ted Stevens' career ends in disgrace
•
Todd and Sarah Palin to divorce
•
Palin accused of attempted bribery
•
Senator Lisa Murkowski calls Sarah Palin a liar
•
Palin lawyer threatens to serve papers at kindergarten, then balks
•
Palin quits office in disgrace
---
Rumor Central: Palin had cosmetic surgery on her crow's feet
That would explain her hiding out and only being seen with her sunglasses on in Wasilla. She can't hide forever.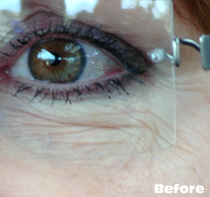 Mount Redoubt Timelapse
Timelapse of Mount Redoubt. The active volcano let off a little steam on September 6th.
Catch shares fact sheet
NOAA has published its propaganda sheet, but here's (PDF) the real fact sheet on this Pyramid scheme...

Labor data project on deckhands goes to Legislature
By Laine Welch
A project that aims to collect labor data on Alaska's deckhands will be on the agenda when state lawmakers convene in January. An estimated 20,000 deckhands work onboard Alaskan fishing boats, but as self-employed workers, they don't provide typical wage and employment data to the state. That's left a whole workforce largely unaccounted for in terms of its economic input and importance.

Nazis.
I am tired of people comparing Obama to Hitler. I am tired of seeing signs with swastikas and nazi symbols at health care rallies.

By Philip Munger
Can We?
I'm beginning to doubt that either President Barack Obama or Alaska's junior U.S. Senator, Mark Begich, have a true liberal bone in their bodies.

By Brendan Joel Kelley
AFD gets its axe handed to it
Mere days after Flashlight reported last week that rebel firefighters had taken to Facebook and Twitter to report to the public which stations and apparatus were affected by the rolling closures meant to ease the budget deficit, the Sullivan administration announced layoffs across the city's departments.

By Linda Kellen Biegel
Senator Murkowski's Opinion of Health Care Reform Remains Unchanged
Senator Murkowski still thinks the "bill" (note the singular form of the word) before Congress is "to costly and ineffective."



• Ongoing coverage of the "Corrupt Bastards Club"



Recent CBC Activity:


• Palin accused of attempted bribery
• Nailed: Palin Broke Ethics Rules Again
• Solid ethics complaint filed against Palin regarding unreported gifts
• Ted Stevens' conviction tossed
• FBI statement on Beverly L. Masek guilty plea
• Corrupt Republican Beverly Masek to plead guilty to bribery
• FBI Statement on the John Cowdery sentencing
• Corrupt Bastard Club member Bruce Weyhrauch loses appeal, trial looms
• FBI statement on conviction of William Weimar
• Ted Stevens guilty of 7 felonies
• More ...

---
By Fairbanks cartoonist Jamie Smith. Visit his cool Inkspot blog to see more.
---
Alaska Teabagger Rally in Anchorage 8/10/09
A group of confused "teabaggers' led by local racist Eddie Burke rallied to reject $28 million in federal stimulus money former governor Sarah Palin vetoed. Some of the teabaggers handed out "Wanted" posters of US Senator Mark Begich.
Alaska Teabagger Rally in Anchorage 8/10/09 from Dennis Zaki on Vimeo.
Crisis in Alaska by Dennis Zaki for CNN
Pebble Mine operators have no idea what chemicals are in the products they use?
In an Anchorage press conference on June 5th, 2009, a Pebble Mine project geologist, Gernot Wober, with 27 years experience says he has no idea what's in a lubricant product that's been used at the mine project's site. Yet he claims it is safe - without knowing what's in it.
Pebble Mine operators have no idea what chemicals are in the products they use? from Dennis Zaki on Vimeo.